BBS specialises in the field of bearing technology. BBS supplies high-quality sliding bearings and sliding bearing materials. As technical partner to our business relations, BBS Industrie stands out from the competition thanks to its huge range and high levels of knowledge, quality and service.
Composite and plastic can be used in practically every conceivable application that requires movement, support or guidance. Excellent examples of products often produced using our sliding bearing materials are plastic bearing bushes and sliding plates and composite bearing bushes and sliding plates.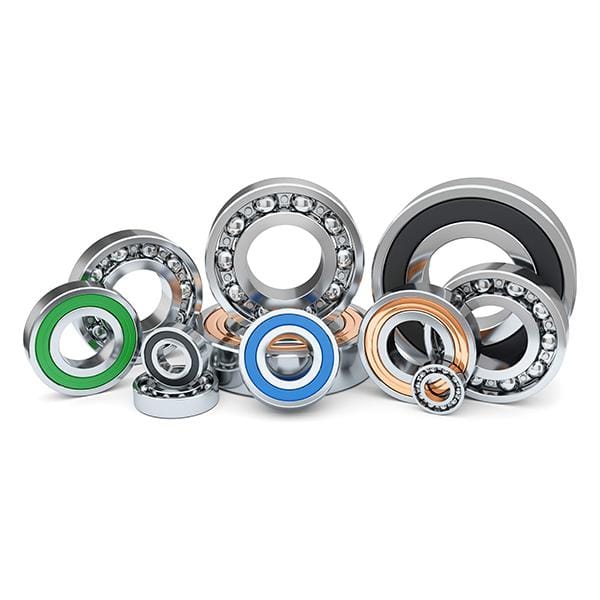 Our bearing ranges include:
In addition to the range of bearing products, we also supply unmachined sliding bearing material for clients with their own machine facilities.
Composite bearing material:
Our composite material is available in a number of variants. Each variant has its own unique characteristic to meet the needs of a specific application. We can supply composite material from stock for use in most applications.
In addition to our standard variants, we can supply numerous other variants for specific applications. One example is our Teclite 600R composite sliding bearing material developed specifically with an extremely low friction coefficient, to prevent stick slip.
Plastic bearing material:
Technical plastics are available in a wide range of variants. Each variant has its own unique characteristics to meet the needs of a specific application. The following Plastic types are commonly used in industrial applications:
We can produce tailor-made solutions for practically every specific application from sheet material and tube and rod material.
To help you make the right choice or for more information about our composite and technical plastic materials, please contact us. Our staff will be happy to advise you on all the possibilities.
Uses of Bearing Technology
Want to know more about Bearing Technology ?
Together with you, we translate technical challenges into tailor-made solutions. Optimal service is therefore the standard for us. Extensive material knowledge is linked to a broad experience in specific applications. The result? A competitively priced offer and high-quality components and assemblies.
For more information, we can also be reached by phone and e-mail. Tel: +31 (0)10 43 700 65 / E-mail: info@bbsindustrie.com
Ready to Get Started?

GET IN TOUCH