Heavy-duty applications include lock gates, bridges or crane hinge points.
In situations where traditional heavy-duty bearings including bronze and composite bearings fail, BBS can offer a solution: bearings produced from ToughMet®, until now primarily used in aerospace applications where failure is not an option.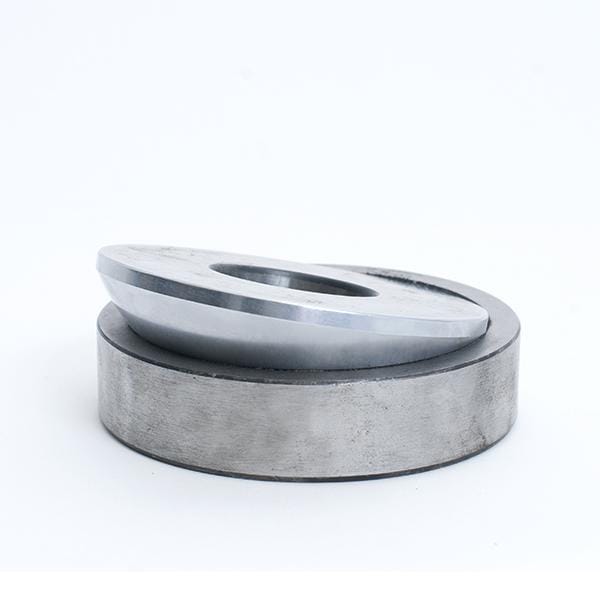 With a maximum static load of 820 N / mm2 and an impressive PV factor of 9.6, these heavy-duty bearings are ideal for a wide range of heavy-duty industrial applications, including:
Mining & quarrying
Heavy construction
Motorsport
Offshore oil & gas
Marine
The ToughMet material is more resistant to saltwater corrosion and hydrogen embrittlement than the majority of copper alloys. In certain environments, corrosion speed is comparable to that of stainless steel and nickel alloys. In addition to these heavy-duty bearings, BBS Industrie also offers other types of bearings for heavy industrial applications, including:
To ensure you make the right choice or for more information about our composite materials, please contact us. Our staff will be happy to advise you on the various possibilities.
Uses of Heavy duty bearings
Civil engineering
Agriculture
Mechanical engineering
Construction engineering
Offshore
Inland shipping
Want to know more about Heavy duty bearings ?
Together with you, we translate technical challenges into tailor-made solutions. Optimal service is therefore the standard for us. Extensive material knowledge is linked to a broad experience in specific applications. The result? A competitively priced offer and high-quality components and assemblies.
For more information, we can also be reached by phone and e-mail. Tel: +31 (0)10 43 700 65 / E-mail: info@bbsindustrie.com
Ready to Get Started?

GET IN TOUCH