Movement applications using bearings can be found in every industry: slow and fast applications, light and heavy applications, abrasive and clean applications.
Every industry has its own preference for a bearing type such as sliding bearings, and every application in turn has its preference for specific variants, for example a PTFE sliding bearing or dry running bearing. BBS Industrie are dealers for very high quality PTFE sliding bearings.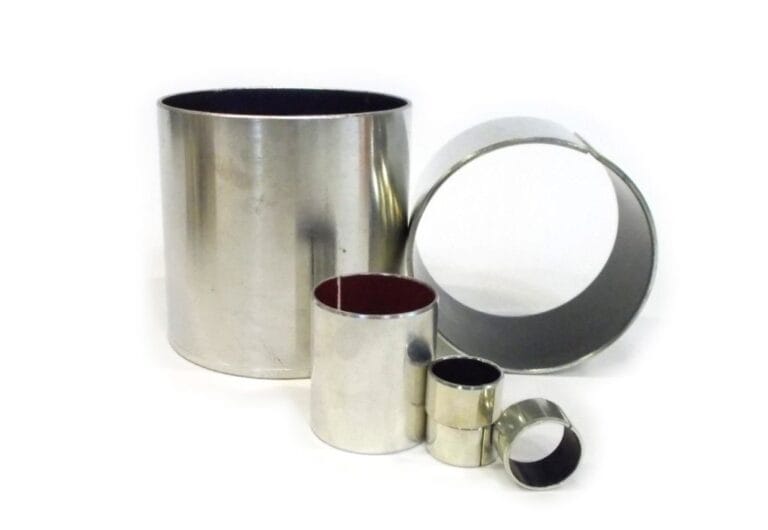 Dry running bearings offer excellent dry running characteristics thanks to the use of PTFE, or polytetrafluoroethene, combined with strength, stability and excellent wear characteristics, good heat conduction and low thermal expansion. PTFE sliding bearings consist of three bonded layers: a steel mantle, a sintered bronze layer impregnated and overlaid with PTFE/lead bearing material.
POM sliding bearing bushes are available in several variants, including a steel mantle or zinc-plated mantle. BBS Industrie are also dealers for other types of sliding bearings including:
Civil engineering
Agriculture
Mechanical engineering
Construction engineering
Offshore
Inland shipping
Want to know more about PTFE bearing ?
Together with you, we translate technical challenges into tailor-made solutions. Optimal service is therefore the standard for us. Extensive material knowledge is linked to a broad experience in specific applications. The result? A competitively priced offer and high-quality components and assemblies.
For more information, we can also be reached by phone and e-mail. Tel: +31 (0)10 43 700 65 / E-mail: info@bbsindustrie.com
Ready to Get Started?

GET IN TOUCH