For years, BBS industrie BV have been specialists and reliable partners for braking technology. Our services include the vulcanisation (installation) of various types of brake lining/friction material and the supply of individual parts and components.
Our range includes a standard selection of woven and moulded brake linings.
The product range, which includes the following materials, can be supplied both as separate units and vulcanised:
Brake strips
Friction strips
Clutch plates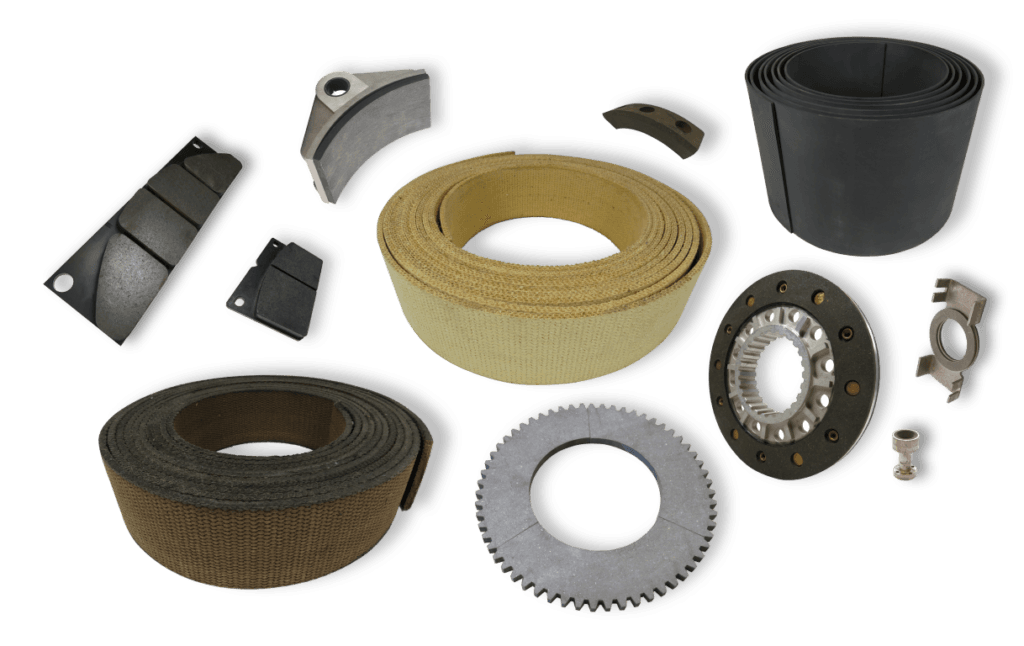 Braking system: new or reconditioned
BBS Industrie BV is able to vulcanise the brake lining for new braking systems. We can also provide reconditioning services for your existing braking system.
Uses of Friction Technology
Shipbuilding
The dredging industry
Cranes
The offshore sector
Mechanical engineering
The transport sector
Lifts
Want to know more about Friction Technology ?
Together with you, we translate technical challenges into tailor-made solutions. Optimal service is therefore the standard for us. Extensive material knowledge is linked to a broad experience in specific applications. The result? A competitively priced offer and high-quality components and assemblies.
For more information, we can also be reached by phone and e-mail. Tel: +31 (0)10 43 700 65 / E-mail: info@bbsindustrie.com
Ready to Get Started?

GET IN TOUCH