BBS Industrie are manufacturers and dealers for various types of spherical bearings.
Spherical bearings are primarily used to absorb oscillating movements, but the same oscillating function can be used for inclination correction. Numerous variants of spherical bearings are also available that are capable of absorbing rotary movements in the application.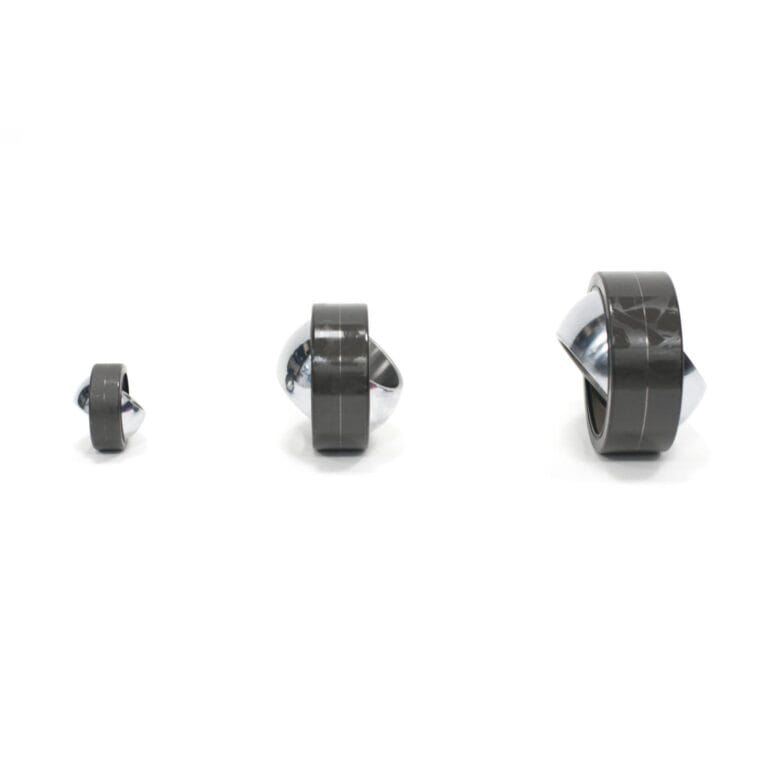 BBS Industrie are specialists in spherical bearings. As a result, we are able to design alternative models to the numerous variants already available. The different variants are classified into specific categories including:
Many different variants are available in each of these categories. For alternative designs/ models, the best option is the composite stainless steel spherical bearing range. All GE bearings are supplied in accordance with the regular DIN standards.
Uses of Spherical Bearings
Example applications in which spherical bearings are used are hinge points for lock gates, bridges and cranes that are subject to very heavy loads, or applications in construction and civil engineering.
Spherical bearings are also commonly used in the offshore industry, for example at the hinge points on stingers on pipe lay vessels.
Want to know more about Spherical Bearings ?
Together with you, we translate technical challenges into tailor-made solutions. Optimal service is therefore the standard for us. Extensive material knowledge is linked to a broad experience in specific applications. The result? A competitively priced offer and high-quality components and assemblies.
For more information, we can also be reached by phone and e-mail. Tel: +31 (0)10 43 700 65 / E-mail: info@bbsindustrie.com
Ready to Get Started?

GET IN TOUCH