MS11 is a rigid, cast, asbestos-free friction material. It contains a mix of friction modifiers to ensure the distribution of the high friction values of the material across the entire temperature range.
The resin system has been specially developed for this unique material, and marks the considerable increase in permitted temperatures and resistance to blurring, in materials of this kind.
The friction characteristics, high permitted temperatures and wear resistance make MS11 an excellent alternative for sintered bronze brake blocks, in many applications. The material can be vulcanised and/or riveted.
Generally speaking, the material is positioned as a 'material for heavy-duty applications'. It is suitable for such applications as heavy-duty industrial brake discs, selected brake discs for vehicles, heavy-duty clutches and brake discs, etc.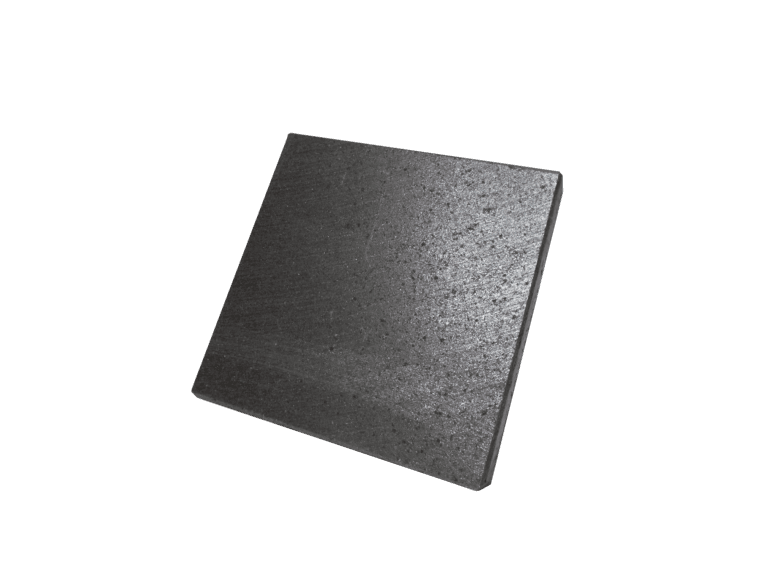 Characteristics of MS11 sintered sheet
Unlike the majority of 'high temperature – high friction- materials, our sintered sheets are 'friendly', for the contact material. MS11 was not specifically developed for use in oil; oil will reduce friction values, but will not cause physical damage.
Characteristics of MS11 molded sheets
There are different possible installation methods for the moulded MS11 brake lining. The moulded brake lining is vulcanised and/or riveted. A combination is also possible. The most commonly used method is the vulcanisation (gluing) of the moulded brake lining.
During this process the brake plates are placed in an oven. For riveting, the head of the rivet must be countersunk into the moulded brake lining. This requires the use of a special countersink drill bit.
MS11 is supplied as standard in sheet form (see below: sheet dimensions). It is also possible for us to supply the material you require, cut to size.
Uses of MS11 sintered sheet
Brake plates
Crane building
Mechanical engineering
General industrial braking systems
Want to know more about MS11 sintered sheet ?
Together with you, we translate technical challenges into tailor-made solutions. Optimal service is therefore the standard for us. Extensive material knowledge is linked to a broad experience in specific applications. The result? A competitively priced offer and high-quality components and assemblies.
For more information, we can also be reached by phone and e-mail. Tel: +31 (0)10 43 700 65 / E-mail: info@bbsindustrie.com
Ready to Get Started?

GET IN TOUCH