DIN 15435 brake shoes are part of our standard product range, and are available from stock. Below is a list of our range of shoe sizes, of this type.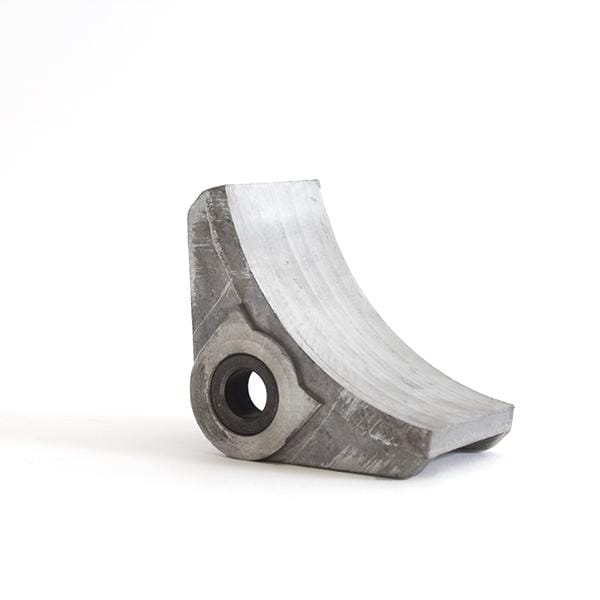 New or reconditioned brake blocks
We can coat new brake shoes with woven brake linings or moulded brake linings. 
The brake linings are installed by vulcanising the brake shoes in a convection oven.
It is also possible to recondition your existing brake shoes. Any remaining brake lining is first removed; the brake shoes are then thoroughly cleaned and a new brake lining is fitted.
Aluminium brake shoes DIN15435 are for example used in:
Industrial brake parts
Wind turbines
Cranes / transhipment equipment
Steel industry
Shipping
Mechanical engineering
Winches
Conveyor tension adjusters
Clutches
DIN 200
DIN 250
DIN 315
DIN 400
DIN 500
DIN 630
DIN 710
Want to know more about Brake shoes ?
Together with you, we translate technical challenges into tailor-made solutions. Optimal service is therefore the standard for us. Extensive material knowledge is linked to a broad experience in specific applications. The result? A competitively priced offer and high-quality components and assemblies.
For more information, we can also be reached by phone and e-mail. Tel: +31 (0)10 43 700 65 / E-mail: info@bbsindustrie.com
Ready to Get Started?

GET IN TOUCH