Movement applications using bearings can be found in every industry: slow and fast applications, light and heavy applications, abrasive and clean applications.
Every industry has its own preference for a bearing type, for example sliding bearings, and every application in turn has its preference for specific variants such as a POM sliding bearing. BBS Industrie are dealers for very high quality POM sliding bearings.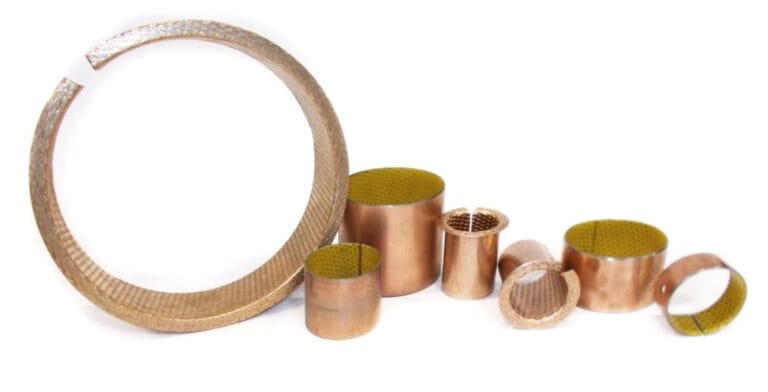 POM sliding bearings were developed for lubricated applications and consist of three layers: a steel mantle and a sintered bronze layer impregnated and overlaid with polyacetal (POM) bearing material. The steel mantle provides the mechanical strength while the sintered bronze layer ensures a solid bond between the steel mantle and the running layer.
POM sliding bearings were developed for applications with grease lubrication and the running surface is generally provided with a pattern of lubrication indentations that serve as reservoirs for the grease.
POM sliding bearing bushes are available in several variants, including a steel mantle or zinc-plated mantle. BBS Industrie are also dealers for other types of sliding bearings including:
Civil engineering
Agriculture
Mechanical engineering
Construction engineering
Offshore
Inland shipping
Want to know more about POM bearing ?
Together with you, we translate technical challenges into tailor-made solutions. Optimal service is therefore the standard for us. Extensive material knowledge is linked to a broad experience in specific applications. The result? A competitively priced offer and high-quality components and assemblies.
For more information, we can also be reached by phone and e-mail. Tel: +31 (0)10 43 700 65 / E-mail: info@bbsindustrie.com
Ready to Get Started?

GET IN TOUCH