WS300 is a high-quality woven brake lining, specially developed for applications such as brake plates and industrial clutches.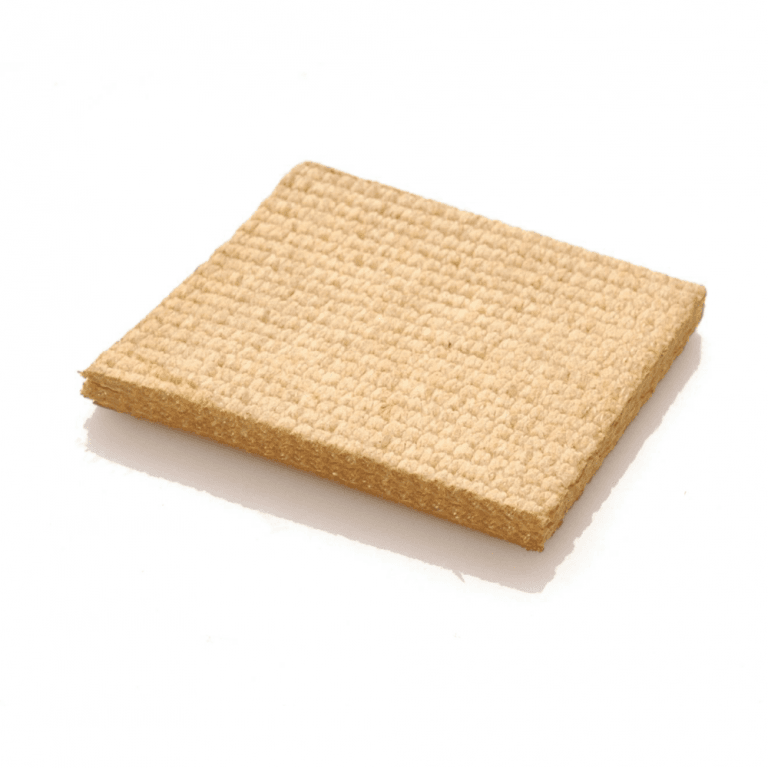 Characteristics of WS300 woven sheets
WS300 is a densely-woven, semi-flexible friction material/brake lining. It is based on a yarn spun from a mixture of glass and synthetic fibres, combined with a fine copper wire to improve the strength and heat dissipation characteristics.
This impregnate was specially developed to combine excellent friction characteristics with a high degree of flexibility. The high friction coefficient performs excellently in wet, oily and damp environments; these facts make this product particularly suitable for maritime applications.
Characteristics of WS300 brake lining
There are different possible installation methods for the brake lining. The most commonly used method is the vulcanisation (gluing) of the brake lining on the brake/friction strips and/or brake shoe. During this process the brake shoes are placed in a high-temperature oven. For bolts and rivets, the head must be countersunk into the brake lining. This requires the use of a special countersink drill bit.
Brake lining WS300 is supplied as standard on a roll (see below: roll dimensions). It is also possible for us to supply the dimensions you require, cut to size.
Uses of WS300 woven sheets
Brake plates
Industrial clutches (Cone clutches)
Offshore applications
Crane building
Mechanical engineering
Want to know more about WS300 woven sheets ?
Together with you, we translate technical challenges into tailor-made solutions. Optimal service is therefore the standard for us. Extensive material knowledge is linked to a broad experience in specific applications. The result? A competitively priced offer and high-quality components and assemblies.
For more information, we can also be reached by phone and e-mail. Tel: +31 (0)10 43 700 65 / E-mail: info@bbsindustrie.com
Ready to Get Started?

GET IN TOUCH