Composite Stainless Steel Bearing
BBS Industrie are manufacturers of composite / stainless steel spherical bearings in a huge variety of types.
Our composite / stainless steel spherical bearings are comparable with the well-known/excellent bearings from GE, the only difference being that our bearings can be used in applications where GE spherical bearings offer no solution. This includes heavy applications such as lock gates, where for example a lubricated GE bearing is no longer able to create an effective lubrication film due to the heavy load.
Thanks to their maintenance-free functioning and heavy load-bearing characteristics, our composite / stainless steel spherical bearings offer the ideal solution.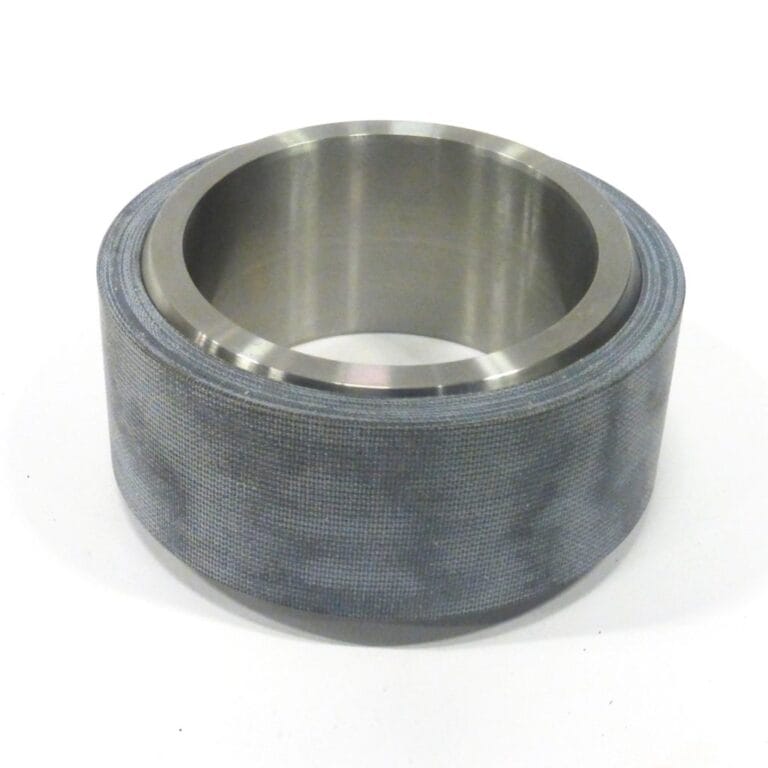 Maintenance-free spherical bearings
Our maintenance-free spherical bearings (composite/stainless steel) stand out thanks to the Teclite sliding layer and all stainless steel parts, which combine to make the bearing seaworthy and maintenance free. The Teclite layer is self-lubricating, capable of withstanding extreme loads and offers an effectively negligible level of swelling in water. This makes our bearings also suitable for underwater applications. Our maintenance-free spherical bearings are available in several variants including:
ND series ( normal-duty )
NDS series ( low-duty )
HD series ( heavy-duty )
Special series
Our ND, NDS and HD series are available in standard dimensions. For numerous applications where standard dimensions and/or variants fail to provide the required solution, BBS Industrie has designed alternative spherical bearings that together form or special series.
Uses of Composite Stainless Steel Bearing
In addition to applications in lock doors, there are numerous other applications where our maintenance-free bearings can be used, for example applications in bridge building, crane building and mechanical engineering. Our spherical bearings are also often used in applications that require inclination correction.
Want to know more about Composite Stainless Steel Bearing ?
Together with you, we translate technical challenges into tailor-made solutions. Optimal service is therefore the standard for us. Extensive material knowledge is linked to a broad experience in specific applications. The result? A competitively priced offer and high-quality components and assemblies.
For more information, we can also be reached by phone and e-mail. Tel: +31 (0)10 43 700 65 / E-mail: info@bbsindustrie.com
Ready to Get Started?

GET IN TOUCH