Plastics can be divided into different categories. Our main area of expertise is technical plastics, which can be divided into different categories:
Basic plastic
Engineering plastic
High performance plastic
Depending on the production methods, the physical and chemical characteristics of the plastic material can be influenced, to meet the needs of specific applications, including plastic sliding bearings. Plastic sliding bearings can be produced from high-performance plastic such as Peek. For parts not exposed to such high loads, such as bushings and spacers, it is also possible to use Nylon or PE1000 material.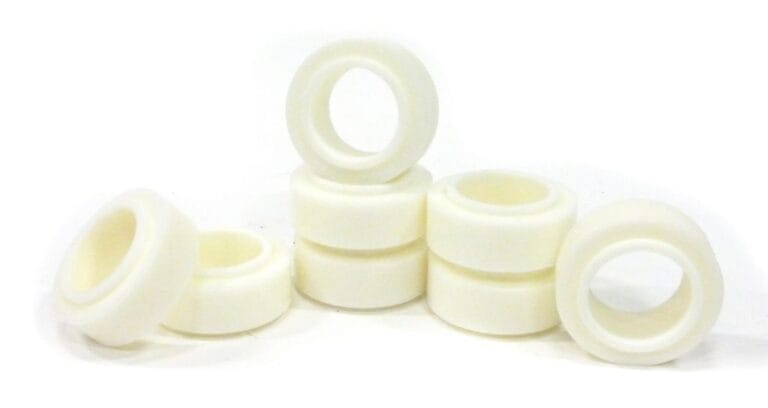 Plastic bearings can be used in almost all applications where movement, support or guidance are required. However, to guarantee the perfect performance of the product, it is important to consider the characteristics required. Please contact us to ensure you make the right choice of plastic material. Our staff will be happy to advise you on all the possibilities.
Technical plastics are available in a number of variants. Each variant has its own unique characteristics to meet the needs of a specific application. The following plastic types are commonly used in industrial applications:
We can produce tailor-made solutions for practically every specific application from sheet material and tube/rod material. We also supply unmachined material to clients with their own machining facilities.
Uses of Plastic sliding bearing
Want to know more about Plastic sliding bearing ?
Together with you, we translate technical challenges into tailor-made solutions. Optimal service is therefore the standard for us. Extensive material knowledge is linked to a broad experience in specific applications. The result? A competitively priced offer and high-quality components and assemblies.
For more information, we can also be reached by phone and e-mail. Tel: +31 (0)10 43 700 65 / E-mail: info@bbsindustrie.com
Ready to Get Started?

GET IN TOUCH