BBS Industrie supplies 'GE' spherical bearings in numerous variants, including spherical bearings for lubricated applications, non-lubricated applications and variants with and without seals, also known as the GE..2RS.
The numerous variants of the GE spherical bearings we can supply are available from a number of different brands including SKF, INA, NSK, ZEN, and many others.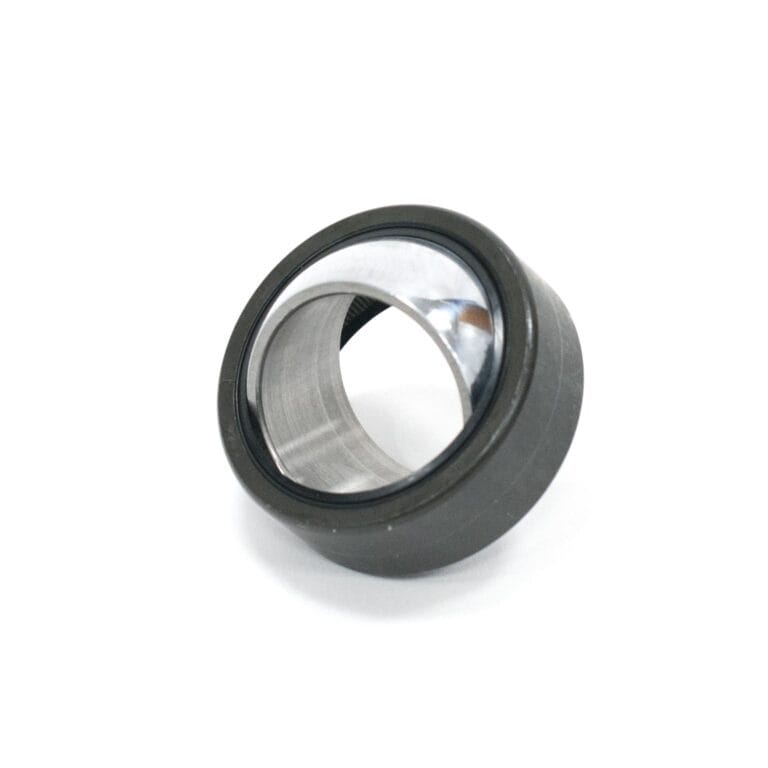 Maintenance-free GE spherical bearing
GE spherical bearings are often lubricated. However, in addition to lubricated variants of these bearings, we also supply GE spherical bearings for non-lubricated applications.
Maintenance-free GE spherical bearings are increasingly often being used for their practicality and to prevent the common problem of poor maintenance.
BBS Industrie has its own production line for maintenance-free GE spherical bearings, and maintains considerable stocks.
Uses of GE Spherical Bearing
An example application for GE spherical bearings is for cylinders in the offshore market.
GE spherical bearings are however often also used in rod end bearings and a wide variety of agricultural machinery, for example at the hinge points for tipping trailers.
Want to know more about GE Spherical Bearing ?
Together with you, we translate technical challenges into tailor-made solutions. Optimal service is therefore the standard for us. Extensive material knowledge is linked to a broad experience in specific applications. The result? A competitively priced offer and high-quality components and assemblies.
For more information, we can also be reached by phone and e-mail. Tel: +31 (0)10 43 700 65 / E-mail: info@bbsindustrie.com
Ready to Get Started?

GET IN TOUCH