Applications Maritime Industry
Shipbuilding and maintenance in the Netherlands is an industry branch with a broad history and future. The Netherlands has always been leaders in the developments in this market. A market that is very sensitive to the economy, but also to new initiatives.
At the Europort 2009 exhibition president Ir Sjef van Dooremalen of the Maritime Innovation Platform pleaded for the continued investment in innovation in this sector. His appeal was first directed to all links in the maritime sectors, ship owners, yards and suppliers, but also consultants, engineering consultancies, technological institutes and universities.
With self-lubricating composite bearings, innovative construction is a great deal closer. By combining various properties in 1 product, (high taxability, no corrosion, self-lubrication and elasticity) engineers are able develop their products / machinery in a renewed manner. There are also many options for friction parts and moulds.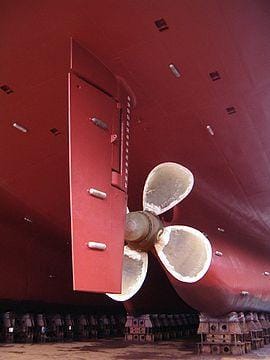 – Mixing shaft bearing
– Propeller bearing
– Bearings for stabilizers
– Fairleed and roller bearings
– Bearing for deck equipment
– Brake straps for hoisting
– Brake discs for Davits
Marine Classifications for the bearing materials are available.
Sjef van Dooremalen, Eng Guest at BBS
On Thursday, June 1, 2010 Sjef van Dooremalen, Eng, chairman of Holland Shipbuilding Association was invited as a guest at BBS Rotterdam. A good moment to show the diverse activities displayed by BBS and to discuss which role we (would like to) play in the world of Dutch shipbuilding.
Holland Shipbuilding Association is the central organisation of the Netherlands Shipbuilding Industry Association (VNSI) and Holland Marine Equipment Association. Holland Shipbuilding is strongly committed to this sector and promotes a positive public image of the Dutch maritime industry.
It was an inspiring meeting in which both parties agreed on the necessity of innovation and cooperation in the sector as an important stimulus for the future maritime market.
BBS wants to play an active role in technological development of the market. With high-quality materials and extensive experience in processing and application we can contribute to an innovative approach.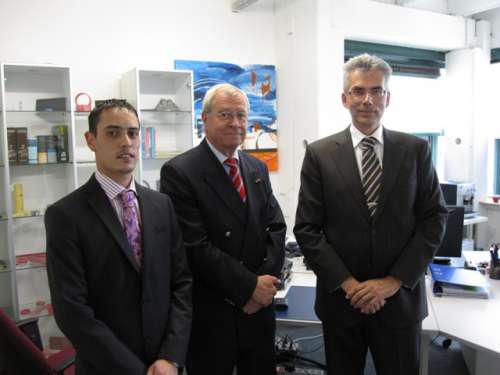 Ready to Get Started?

GET IN TOUCH