Specifically for applications in the railway engineering sector, we have developed a Teclite composite variant that is resistant to extreme weather conditions. The resins in this composite are suitable for high temperatures and can also be used in extremely cold conditions.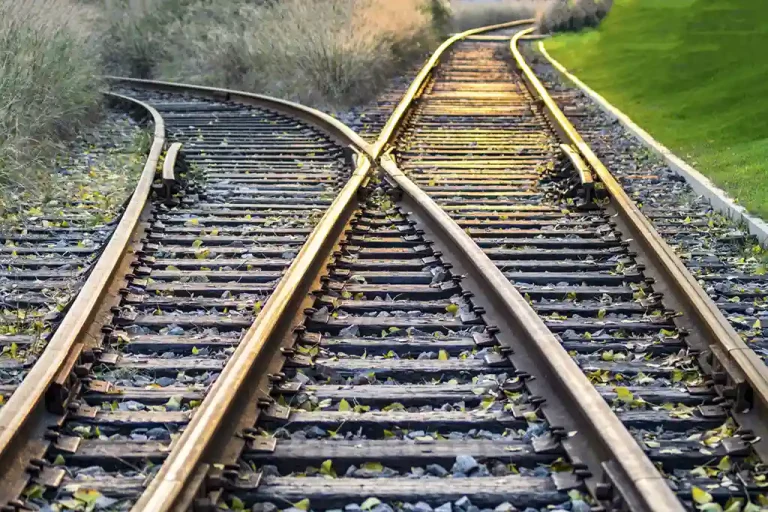 Teclite composite bearing material is an ideal alternative for the bronze bearings traditionally used in the railway sector. Our composite material is lightweight (approx. 1/6 the weight of steel or bronze), is self-lubricating and is capable of withstanding severe loads in a dirty environment.
The composite material does not corrode and offers a longer service life than traditional bearing materials. The material can also cope well with heavy vibrations and high shock loads.
BBS Industrie b.v. not only manufactures standard bearings and wear parts, but also tailored products for specific applications in the passenger, cargo and railway industry.
Uses of Railway Applications
Roller bar bushes
brake hanger bushes
gangway face linings
drawback guides
snubber bushes
centre pivot liners, pivot bushes
railway rolling stock bushes and wear strips, swing link seat, bogey side frame bearing pads
Want to know more about Railway Applications ?
Together with you, we translate technical challenges into tailor-made solutions. Optimal service is therefore the standard for us. Extensive material knowledge is linked to a broad experience in specific applications. The result? A competitively priced offer and high-quality components and assemblies.
For more information, we can also be reached by phone and e-mail. Tel: +31 (0)10 43 700 65 / E-mail: info@bbsindustrie.com
Ready to Get Started?

GET IN TOUCH